A one-person subber + a subbing team made up of people from different walks of life
coming together voluntarily, to sub shows out of goodwill.
** Mainly 2PM fans here so we're solely subbing it for the boys**


We/I do not owe you anything.

Disclaimer:
Kindly do NOT DO THE FOLLOWING:
1. REUPLOAD
2. EDIT (CROPPING/WATERMARKING)
3. CLAIM THE VIDEO AS YOURS
4. UNDER ANY CONDITIONS REQUEST FOR SOFT SUBS*


If we/I do find out anyone doing the above,
we/I will simply stop the subbing and remove all video links IMMEDIATELY.



Powered by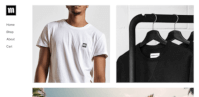 Create your own unique website with customizable templates.